Opening hours 12h -18h from Tuesday to Sunday.
Due to a change of exhibition: Only the R.Depardon – D.Burnett exhibition "Septembre au CHili 1971/1973" will be on view from November 7 to 21.
Library: Restricted access, by appointment only, from November 7 to 21. Not open on November 11, 18 and 21, 2023.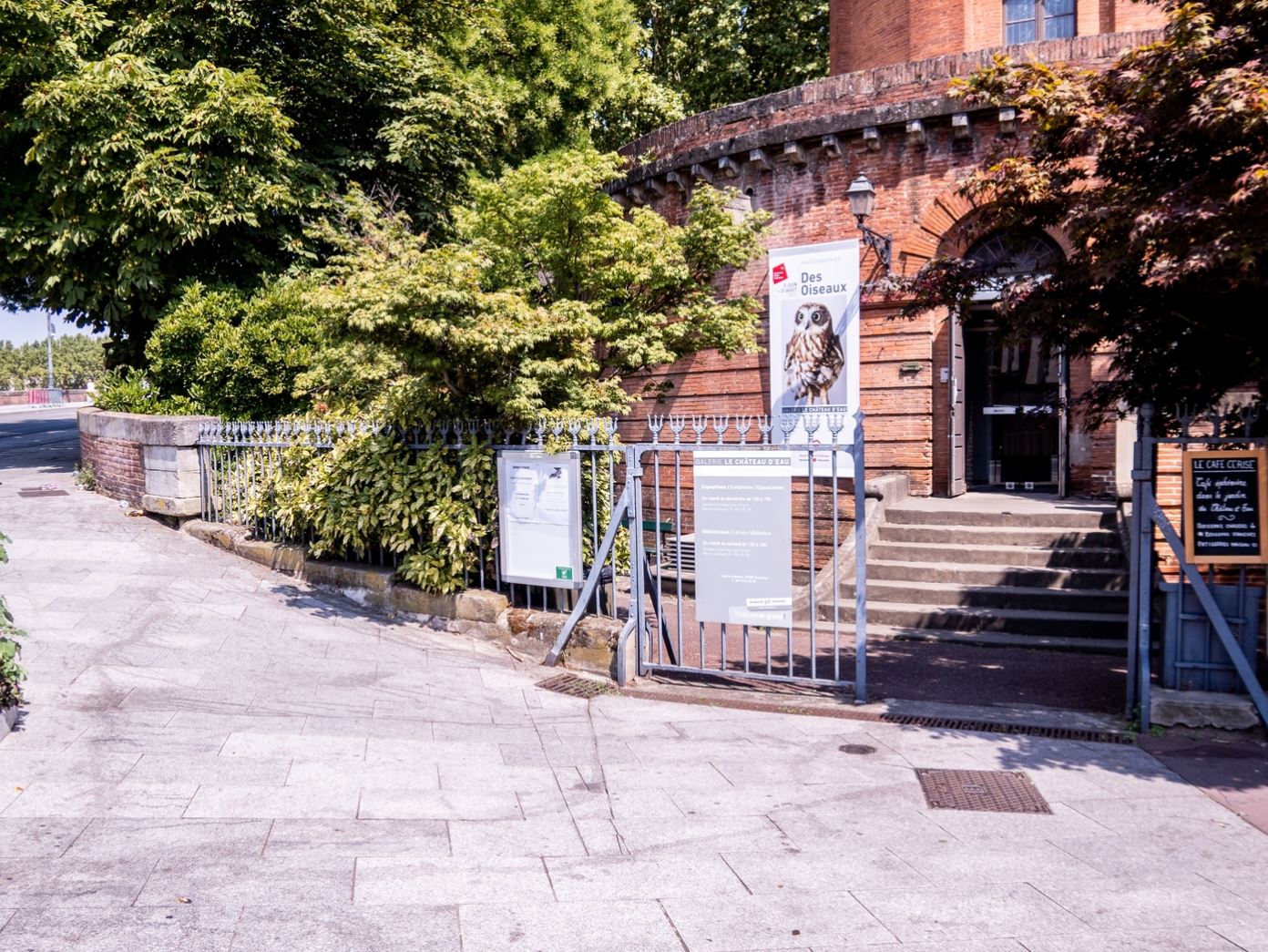 Getting to Château d'Eau
Telephone : 05 34 24 52 35
Access to the areas to be visited
Entry is free for disabled people and their companions on presentation of proof.
Disabled people and their companions have priority access without having to wait at the reception desk.
The visit lasts on average 50 minutes.
The brick tower
External lift to get up the entrance stairs, giving access to:
the reception/ticket office
the ground floor of the main exhibition
Warning: The basement of the tower is not accessible. Only a stone staircase provides access (renovation work planned).
The second gallery
Following the gently sloped path in the garden, giving access to:
the second exhibition
the shop / bookshop
a toilet with an armchair
the library
the public garden and the ephemeral café (June to October)
---
MAKING YOUR VISIT MORE COMFORTABLE
The distance covered inside the exhibitions is approximately 200 metres
The ticket office and shop are equipped with audio kits
There are benches in the basement and in the second gallery
For families, you can leave your pushchairs at the reception desk